GOOD NEWS!
Sustainability Thrives in the Pioneer Valley
A Photo-documentary by Trish Crapo
Gas prices break $4.00/gallon, global temperatures hit landmark highs, fuel supplies at near record lows – too often, we hear only bad news. The problems we face seem so large and all encompassing, it's easy to get disheartened. But in communities nationwide and right here in our own Pioneer Valley, people are taking matters into their own hands – helping each other install solar hot water systems, teaching teens to grow food without chemical pesticides or fertilizers, riding bicycles to work, advocating for solar and electric cars…
I want to broadcast this good news.
These grassroots efforts aim to create sustainability in our food, heating and fuel systems. At the same time, they forge connections between individuals that build vibrant, sustainable communities. It's win-win — and I'd like people to know about it.
Through photos and interviews, I will bring the good work of people in our region to light. Some organizations I'll approach include:
Seeds of Solidarity, Orange, MA, a sustainable farm and educational center that "provides people of all ages with the inspiration and practical tools to use renewable energy and grow food in their communities."
Northeast Sustainable Energy Association, Greenfield, MA, promoting energy conservation and non-polluting, renewable energy technologies.
Gardening the Community Youth Agriculture Project, growing organic food and promoting bicycling as sustainable transportation in Springfield, MA.
Co-op Power's Member to Member Program, helping people to install solar hot water systems at their homes.
Good News! will take two forms.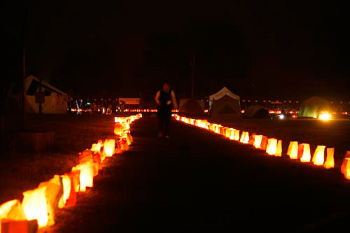 One, an exhibition of 30 large (16×20) photographs printed with environmentally friendly black and white inks on salvaged or recycled paper. The show will include printed excerpts from interviews with people involved in the sustainability projects and music (on DVD) by local musicians. Potential exhibition spaces include A.P.E. in Northampton and The Pushkin in Greenfield.  I will seek a Springfield exhibition as well.
Two, a digital multimedia show made available to local access cable television stations or linked to the website of one or more of the organizations featured in the show. The multimedia show will include more images and interviews than the print exhibition, plus incorporate music by local musicians. DVDs of the project could also be made available to schools and libraries.
Good News! is a portrait, in words and images, of sustainability in the Pioneer Valley. The project is documentary at its heart – it strives to accurately describe the state of sustainability at this specific time. But because I believe in the power of seeing, in the tendency of good ideas to generate more good ideas, Good News! has the potential to be a motivational force toward the creation of future projects.
I hope people will look at my images and say, "Hey, look at what those folks are doing. We could do something like that too."
The enclosed photos from Franklin County's Relay for Life event provide a sampling of my work.
See Below for Experience
TRISH CRAPO
Writer, photographer
Telling Stories with Light
BIOGRAPHICAL STATEMENT
I am a writer and photographer living in Leyden, Massachusetts. I've recently completed the intensive 10-month program at Hallmark Institute of Photography in Turners Falls, MA. Hallmark gave me the professional photographic skills I was seeking in order to put imagery and text together to create compelling photo-documentary stories. I'm most interested in spreading the word about grassroots efforts to affect positive change. As a published poet, I bring my respect for the power of the image to photography.
PHOTOGRAPHY EXPERIENCE
| | |
| --- | --- |
| Summer 2008 | Part-time staff photographer, The Recorder, Greenfield, MA |
| Spring 2008 | Event photographer, Hallmark Institute of Photography, Student Open House, Turners Falls, MA |
| June 2008 | Event photographer, Hallmark Institute of Photography, covering Relay for Life, Greenfield, MA |
| May 2008 | Event photographer, WGBY, Paradise City Arts Festival, Northampton, MA |
| March 2008 | Event photographer, WGBY, St. Patrick's Day Parade, Holyoke, MA |

PHOTOGRAPHY SKILLS
Proficiency on the Mamiya 645D medium-format camera, both film and digital capture
Proficiency on 4×5 large-format cameras, both film and digital capture
Portrait studio, including lighting and posing
Commercial studio, including product and still life photography
Photojournalism projects, including environmental portraits and event coverage
EXHIBITIONS
| | |
| --- | --- |
|   Summer 2008 |  Doctors Without Borders Benefit Exhibition, Hallmark Museum of Contemporary Photography, Turners Falls, MA |
| Spring 2008 | Open House, Hallmark Institute of Photography, Turners Falls, MA |
| Fall 2007 | Altered Realities, Cooler Gallery, White River Junction, VT |
WRITING & EDITING
| | |
| --- | --- |
|   January 2004 |  Founding member of Slate Roof, A Publishing Collective, Northfield MA. Publishing Franklin County poets in limited edition chapbooks with letterpress covers that feature the work of local artists. Received Massachusetts Local Cultural Council awards from nine out of ten Franklin County towns applied to in the 2005 and 2006 funding cycles. |
| 2005–present | Fiction columnist for The Women's Review of Books, Wellesley, MA. |
| 1999–2007 | Editing and manuscript consultation. Tutoring in writing. Clients include: The Center for Research on Women and The Women's Review of Books, Wellesley, MA as well as local poets and writers. |
| 1989–1999 | Co-owner of Word of Mouth, a desktop publishing company offering research, writing, editing and proofreading, as well as design and layout of newsletters and brochures. Clients included: Organic Trade Association; Northeast Sustainable Energy Association; Western Massachusetts Enterprise Fund; Pioneer Valley Folklore Society (all in Greenfield, MA); The New England Small Farm Institute, Belchertown, MA; Ozark Small Farm Viability Project, Bass, AR |
|   | Researched and wrote a guide for journalists to understand the Organic Foods Production Act, brochure copy on organic products and articles for the Organic Trade Association's monthly trade magazine, as well as articles for Northeast Sustainable Energy Association's The Northeast Sun. |
PUBLICATIONS
  2004–present
 Fiction review column, The Women's Review of Books, Wellesley, MA.
Winter 2006-07
Learning by Heart, essay with photos, New England Watershed Magazine, Hatfield, MA.
July/August 2006
You Don't Have to Take a Dog, poem, Bark, Berkeley, CA.
November 2004
Walk Through Paradise Backwards, poetry chapbook, Slate Roof: A Publishing Collective, Northfield, MA.
Winter 2003-04
Salt, poem, Southern Poetry Review, Savannah, GA.
Winter 2002-03
Surfacing and Gong, poems, Southern Poetry Review, Savannah, GA.
Fall 2002
The Conquerable World, poem, Crossing Paths: An Anthology of Women Poets, Mad River Press, Richmond, MA.
Fall 2001
These Are The Words, and Ordinary Epiphany, commentaries aired on WAMC, Albany Public Radio.
Fall 2001
Homing, poem, Sanctuary: The Magazine of the Massachusetts Audubon Society, Lincoln, MA.
June 2001
First Love: Nine Reasons Her Heart Was So Agitated, poem, A Kiss Is Still A Kiss, Outrider Press, Crete, IL.
Fall 2000
A Couple of Things You Might Like to Know About Me, poem,
The Anthology of New England Writers, 2000, Windsor, VT.
November 1999
Ceremonial Breakage, poem, Sanctuary: The Magazine of the Massachusetts Audubon Society, Lincoln, MA.
August 1998
Burning Home, novel, accepted by Richard Parks Agency, New York, NY.
July 1998
My Husband's Clover Plants: Or Why We Farm Organically, essay, in Taste Life! The Organic Choice, Vital Health Publishing, Bloomingdale, IL.
June 1998
Moon Poem and Desire, poems, Five Minute Pieces, Arms Library, Shelburne Falls, MA.
AWARDS
| | |
| --- | --- |
|   February, 2008 |  Finalist, Photographer's Forum magazine's 28th Best of College contest |
| September, 2007 | Creative Concept Contest, Hallmark Institute of Photography |
EDUCATION
Hallmark Institute of Photography, June 2008, Turners Falls MA
MFA in Writing, May 1989, University of Massachusetts, Amherst, MA
BA, January 1980, Hampshire College, Amherst, MA